Erie, PA - Partner Spotlight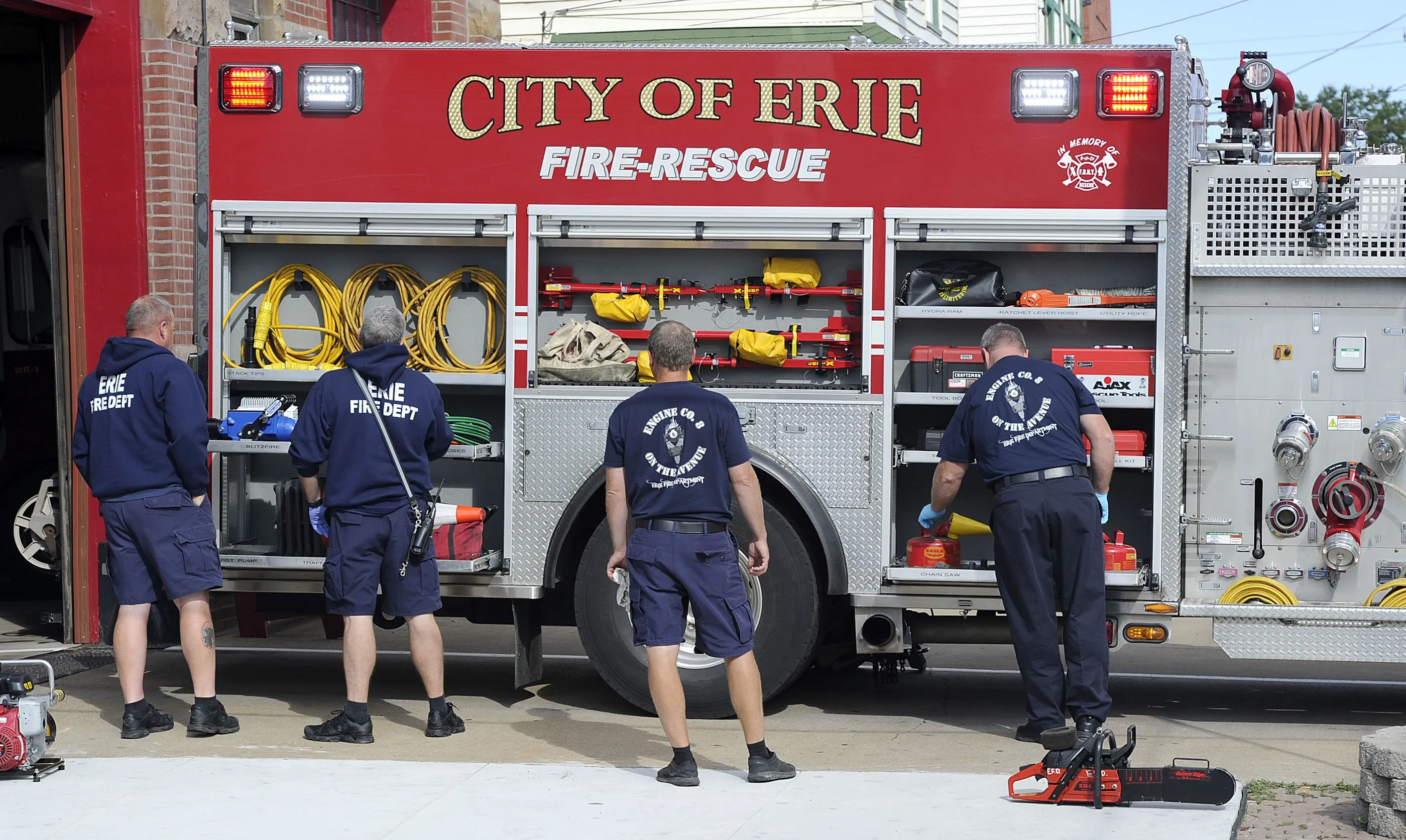 The City of Erie Fire Department, Captain Matthew Costello
By The Numbers

- 6 fire stations

- 128 career firefighters

- Responded to over 9,000 incidents in 2022
The Erie Fire Department had an outdated system that alerted all stations for every job, even when mutual aid wasn't needed. Captain Costello stated, "Like most cities, Erie has had to search for creative cost-saving solutions to bring life-saving technology into the hands of our firefighters." Seeking a new, affordable system, the department received a grant from the Communication Improvement Initiative.
"Before Bryx, our department operated by open radio 24/7 and paper maps. As a result, we had no redundancy or safeguards in place in case of an equipment failure."
With Bryx Station's modular design and self-install options, Erie Fire Department was able to purchase the system upfront, fully covered by the grant. "The City of Erie found Bryx to be the most affordable fire station alerting system due to the modular and highly configurable options offered. Being able to use some of our existing equipment and staff also helped with the affordability," stated Captain Costello. The department has also seen a significant reduction in response times.
Bryx Station Alerting platform not only provided Erie FD with Heart-Smart Ramping alert tones and upfront situational awareness in real-time along with redundant failover notifications. In addition, our platform offers its members life-saving tools and technology that directly affects the level of service in their community.
The Erie Fire Department has been using Bryx Station Alerting for the past two years and also uses the Bryx Mobile Application on tablets in all of its fire apparatus.
Learn more about Erie Fire Department at www.eriepafire.com