Unique 'Late Night' Start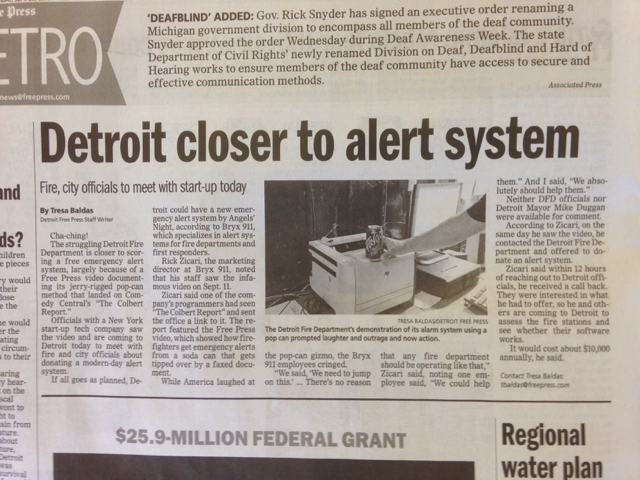 In 2014, our small but powerful team launched our first public safety product, the Bryx 911 mobile application. That same year one of our programmers watched an episode of "The Colbert Report" that featured Detroit firefighters getting emergency alerts from a soda can that gets tipped over by a faxed document. While America laughed, we cringed. We knew we needed to jump on this... there was no reason that any fire department should be operating like that.
At the time, Detroit was facing bankruptcy and preparing for the infamously known Devil's Night—a night of widespread arson throughout Detroit. In response to a viral video, (our founder and CEO) Dave reached out to the city and provided them with the Bryx 911 free mobile application, and eventually, they became the first of many customers to use the Bryx Station alerting system.
Learn more about BRYX here:https://bryxcom/abou
"Bryx has fundamentally changed the way we respond to emergencies in the City of Detroit. It has made us more efficient and helped us tremendously in giving our citizens the best FD services we can provide." David Nowacki
"The color-coded lights and moderate tones make waking up in the middle of the night less shocking and stressful." Andrew Capo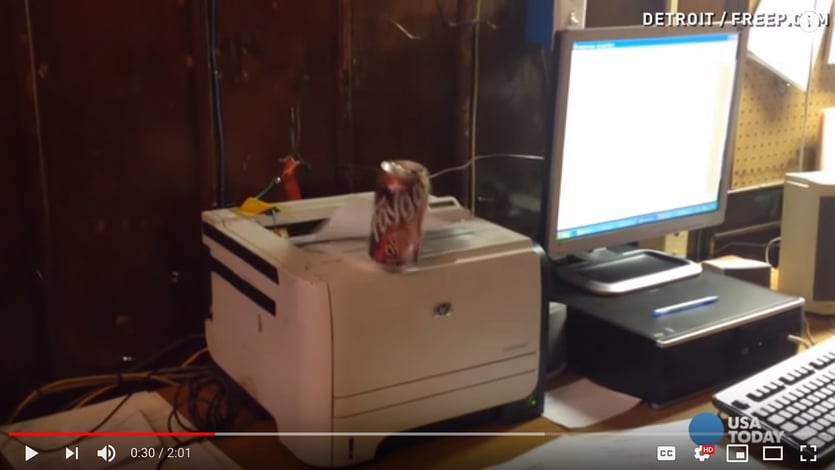 https://www.usatoday.com/story/news/nation/2014/09/26/detroit-firefighters-new-emergency-alert-system/16252417/