Bryx Station Self-Installed at the City of Erie Fire Department, Pennsylvania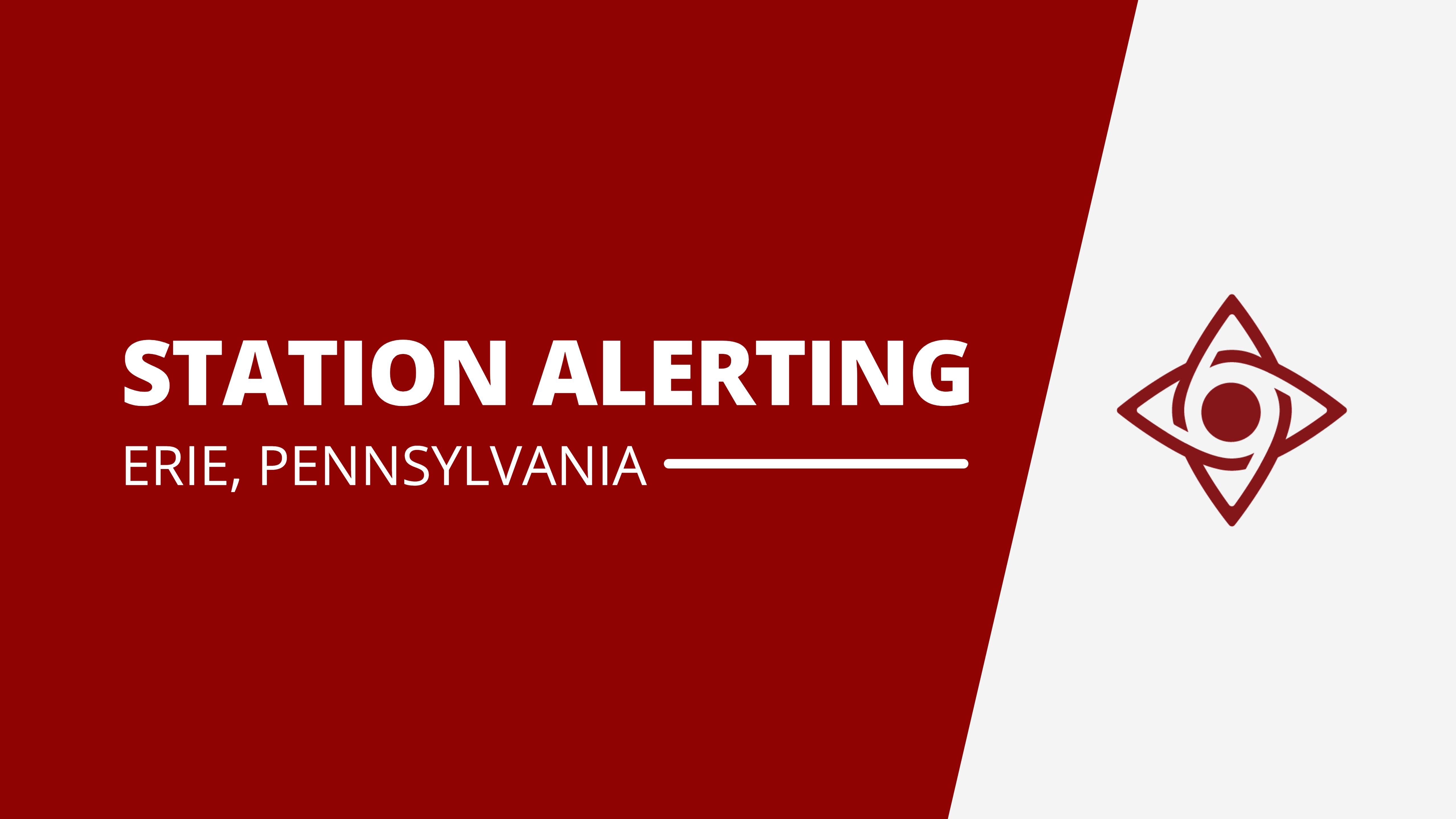 ROCHESTER, NY, November 18, 2020 – Bryx, a leading provider of first responder technology products, has been awarded a fire station alerting contract with the City of Erie Fire Department. The system is being self-installed at the department's six stations throughout Erie, Pennsylvania.
"The Bryx Station alerting platform supplied all six of our fire stations with state-of-the-art equipment, crystal-clear text-to-speech communications, and job boards," said Captain Matt Costello of Erie Fire Department. "This advanced technology will enhance how our emergency personnel receive and respond to every call with benefits such as heart-smart ramping tones and lighting. The system not only improves the health and safety of our firefighters but also gives them the necessary tools to rapidly and efficiently respond to emergencies."
Erie Fire Department is one of the many departments that are self-installing the Bryx Station alerting system. With a simple system architecture, departments can choose to self-install the system or have it installed by Bryx's trained staff.
About Bryx Station
Bryx Station is a full-featured alerting system that connects fire departments and EMS agencies around the globe, providing immediate alerts, full station automation, and helping to improve response times. When a call comes in, the Bryx Station control unit alerts the house with heart-smart ramping tones, color-changing lights, and text-to-speech readouts. The system can perform tasks such as turning off stoves, opening and closing bay doors, and securing the building—automating tasks that first responders have little time to complete. Full station automation allows first responders to focus on getting out the door and shaves off seconds that can mean life or death for those in need.
The Bryx Station alerting system works hand-in-hand with the company's free mobile alerting and messaging application, Bryx 911.
About Bryx, Inc.
Headquartered in Rochester, NY, Bryx is an employee-owned technology company and a trusted leader in reducing emergency response times. Their data-driven team develops innovative technology that helps firefighters, paramedics, and other first responders work faster, smoother, and smarter. The company's free Bryx 911 mobile app and robust Bryx Station alerting system offer unrivaled alerting, messaging, and communications tools for first responders. Both simple and powerful, Bryx's patented and innovative solutions are proven to save time where time matters most. For more information, visit bryx.com.