Saving Time.
Saving Property.
Saving Lives.
With a commitment to excellence and a passion for innovation, Bryx is more than just a technology company - we are a team of dedicated professionals who understand the critical importance of reducing emergency response times.
As employee-owners, we take pride in our work and strive to provide first responders with the tools they need to work faster, smoother, and smarter. Our data-driven approach ensures that our solutions are always cutting-edge and effective, and we are proud to be a trusted leader in our industry.
That's the power of Bryx.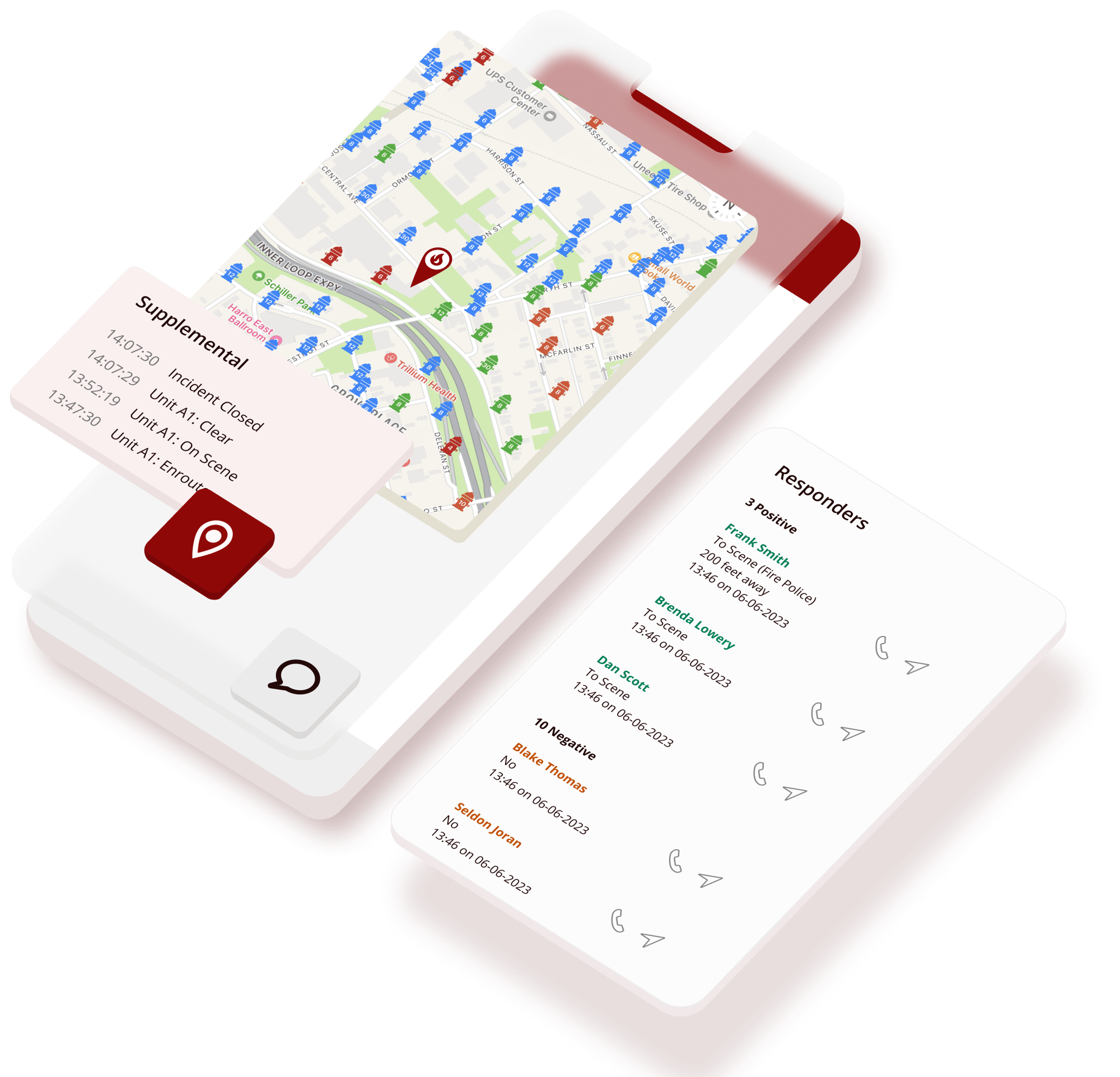 Who We Are & What We Do Is Inspired By You.
Whether it's developing new software or improving existing technologies, Bryx is always pushing the boundaries to make emergency response faster and more efficient.
Our products and solutions are simple, powerful, and designed for you. Our core product, the Bryx Mobile App, is free for all departments with no obligation. It's our way of giving back to first responders serving communities worldwide.
To further aid in emergency response, we've engineered and continue to add features to the Bryx Station Alerting System. This affordable, full-featured system provides immediate alerts and full-station automation and improves response times.
Both simple and powerful, our patented and data-driven technology is proven to save time when it matters most.
The Bryx platform is a fully integrated platform designed to aid in emergency response. We use commercial off-the-shelf (COTS) technologies and cloud storage platforms to keep costs down and ensure maximum reliability and security. The Bryx Mobile Application and Bryx Fire Station Alerting System work seamlessly together to provide first responders with rich, real-time information and direct messaging tools.
We have a dedicated team of engineers, technology experts, firefighters, and EMT's who understand public safety needs and work towards empowering first responders and improving emergency outcomes globally.

Our mission is to improve response times and emergency outcomes by building technology that empowers first responders to work faster, smoother, and smarter.
TRUSTED BY FIRST RESPONDERS
---
"Bryx has fundamentally changed the way we respond to emergencies in the City of Detroit. It has made us more efficient and helped us tremendously in giving our citizens the best FD services we can provide."
David Nowacki, Detroit City Fire Department